This article was originally written in March, 2015.
Remember Rob Schremp?
Schremp was once touted as one of the NHL's most promising young players. He was a gifted playmaker and goal scorer who was well known for his magical hands.
However, Schremp failed to translate his tremendous play in the junior ranks into a long and successful NHL career.
Let's take a quick look at the player which Schremp was, and the player he became.
Rob Schremp's OHL Career

It was in the Ontario Hockey League where Rob Schremp became known as one of the most skilled and promising young hockey players in the world.

His junior career began in Mississauga, Ontario with the Icedogs. In his first OHL season, 2002-03, Schremp won rookie of the year honours at the age of 16. He led all rookies in scoring with 74 points, including 26 goals in 65 games.

Fun fact: Other members of the OHL First All Rookie Team in 2002-03 were Wojtek Wolski, Brent Burns and Mark Giordano.

In his second season in the OHL, Schremp was traded after the Icedogs' first three games to the powerhouse London Knights. The Knights' roster was already stacked with NHL talent, including Corey Perry, Dave Bolland, Brandon Prust and Dennis Wideman. Although the Knights secured the best record in the OHL, London would lose to the Guelph Storm in the Conference Finals, the eventual OHL Champion.

Schremp however, had an average season compared to his standards, as he managed 75 points, including 30 goals in 63 games, barely managing to surpass his rookie season points total.
Rob Schremp in the NHL Draft
In the 2004 NHL Entry Draft, Schremp was selected in the first round, 25th overall by the Edmonton Oilers.
Yet, it was in Schremp's third OHL season, 2004-05, when Rob began to truly establish himself as of the hockey's premier prospects. After yet another unsurprisingly successful season in London, Schremp had substantially improved his points totals, scoring 41 goals and 90 points in 62 games. On top of this, Schremp scored 13 goals and 29 points in 18 playoff games to help lead the Knights to both OHL and Memorial Cup Championship.
During the 2004-05 season, Schremp was also chosen to represent the USA at the World Junior Hockey Championship, where he scored four goals and five points in seven games.
In his final OHL season, Rob Schremp was downright unstoppable.
In 57 games, Schremp scoring an amazing 57 goals and 88 assists for a total of 145 points. As a result, Schremp was awarded the Eddie Powers Memorial Trophy as the league's leading scorer. When the playoffs came around, Schremp was again tremendous, scoring 10 goals and 47 points in only 19 games!
Although the Knights would go on to lose in the OHL Final, Schremp had successfully established himself as one of the most exciting and talented young players bound for the NHL.
Take a look at these highlights from Schremp's career with London. As you can see, not only was a great playmaker, but he also had a tremendous shot. He loved to mix in some emphatic goal celebrations as well.
Rob Schremp's NHL Career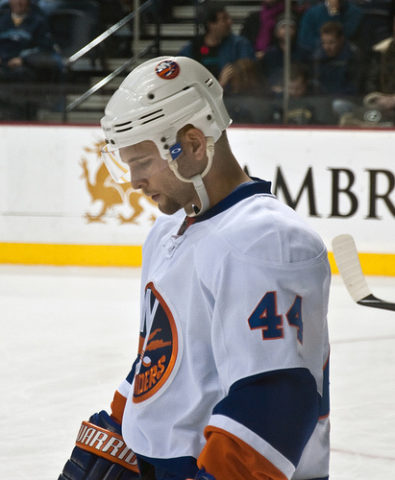 Unfortunately, the success Schremp enjoyed throughout his junior career never successfully translated into his NHL game, as Rob struggled to not only produce offensively, but earn a full time roster spot.
In his first professional season, Schremp spent the entire year with the Wilkes-Barre/Scranton Penguins, who were the Oilers AHL affiliate at the time. Despite a successful season which saw Rob score 17 goals and 53 points in 69 games, Schremp only played in one NHL game with the Oilers.
His second professional season was spent again in the AHL, this time with the Springfield Falcons. After another great season in which Rob scored 23 goals and 76 points in 78 games, he was called up by the Oilers once again, yet failed to register a point in two games.
In his third season? You guessed it; Schremp played another 69 games with the Falcons, scoring a mere seven goals while adding 35 assists for 42 points. In yet another stint with the Oilers, Schremp recorded thee assists in four games.
Yet, in his brief time in Edmonton, Schremp displayed his incredible skills with the puck, pulling off moves which had never been seen before:
Prior to the beginning of the 2009 season, Schremp was claimed off of waivers by the New York Islanders. In New York, Schremp was given a regular roster spot and began to contribute offensively, scoring 7 goals and 25 points over 44 games in 2009-10, as well as 10 goals and 22 points in 45 games with the Islanders in 2010-11.
During 2010-11, Schremp was claimed off of waivers by the Atlanta Thrashers. After an additional 18 games in Atlanta, Schremp's professional hockey career in North America had come to an uneventful close.
Rob Schremp's European Career
Since leaving the NHL, Schremp has played in various leagues throughout Europe. In particular, the Swedish Elite League, Kontinental Hockey League, Austrian League and the Switzerland National League.
This season, Rob Schremp is entering his second season with Skelleftea AIK of the Swedish Hockey League. In 42 games in his first season, Rob scored 6 goals and 20 points.
Unlike other players who have gone on to have successful European careers after playing in the NHL, Schremp's career has continued to spiral downwards since his glory days with the London Knights.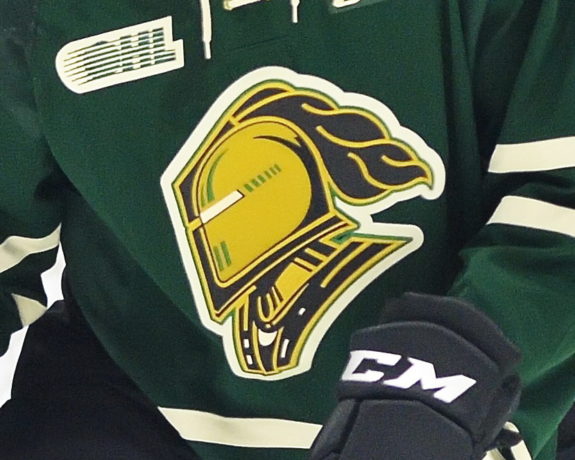 Schremp had all the skills a player could ever desire: speed, a great shot, amazing hands and a tremendous hockey I.Q. Although he was a bit undersized at 5 foot 10, Schremp always played a game bigger than his size and in retrospect, it did not appear to be a factor detrimental to his career.
So this begs the question: what went wrong?
What Went Wrong with Rob Schremp?
Many (including this article) have cited Schremp's inability to adapt his junior game to the NHL. According to Todd Richards who coached Schremp in Wilkes-Barre/Scranton, Schremp was focused on playing a junior type of game against bigger, stronger and faster AHL players and Rob was failing to realize what had worked in the past would not necessarily be successful in the professional ranks.
Will Rob Schremp ever play in the NHL again? In my opinion, it is highly unlikely.
In the mean time, when thinking about Rob Schremp, North American hockey fans will likely recall what Schremp could have been, rather than what he was.