Setting New Year's resolutions can be just as important for an NHL franchise as it is for the people who comprise them, and maybe even more so this year. The bulk of the 2020-21 season will happen after the turning of the calendar into the New Year; establishing the right goals could set the tone for the entire year.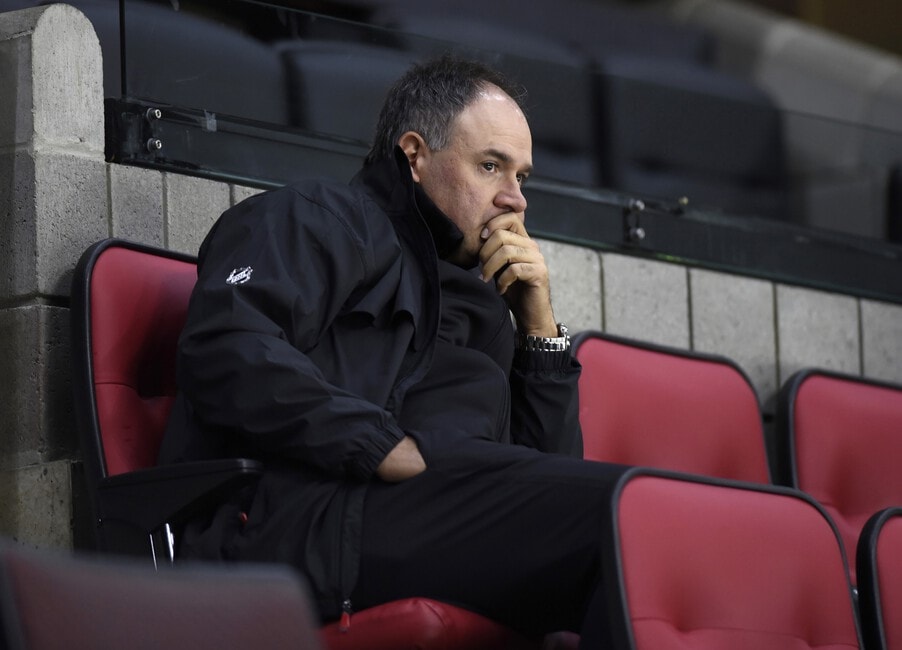 With that in mind, what should be the Ottawa Senators' focus as they embark on another season? Should increased expectations be embraced, or would a commitment to slow-and-steady progress be more prudent? Are there any unexplored avenues for improvement, or would the team be better served by identifying and correcting internal issues? Let's get started.
1. Identify High-End Talent
The Senators are in the enviable position of having a healthy salary cap with a nice collection of favorable contracts and talented prospects. While other franchises indulged in frivolous spending and became bloated with overpriced contracts, Ottawa has no such excess weight left to shed. Not every player has a team-friendly deal, but the Senators are in pretty good shape when arguably the worst contract belonging to a defenseman who logs big minutes and is still in his 20's.
But with the 2021 Expansion Draft looming and a truncated 56-game regular season, the franchise should be very afraid of leaving the wrong player unprotected and losing a potentially valuable contributor. After a widely-celebrated offseason that allowed Ottawa to add loads of talent in the draft and free agency, competition for ice time has greatly increased.
While it's a good problem to have — and a stark contrast to just a few seasons ago when the organization plunged into a rebuilding phase — the Senators must navigate this season with extreme caution to ensure they keep their best players long-term and prioritize their development in a more competitive environment.
2. Be Harder to Play Against
Most of us inevitably plan to drop a few pounds in the New Year after packing on some winter weight as the weather turns and the holiday feasts (and leftovers) pile up. Ottawa went the other way, acting on a clear mandate to add size, grit and overall nastiness to their roster.
The Senators set the groundwork for increased toughness with three big additions:
Erik Gudbranson, D
Acquired: Traded a '21 fifth-round pick to the Anaheim Ducks (10/08/2020)
Size: 6-foot-5, 217 pounds
Games Played: 518
PIM: 581
Hits: 1219
Austin Watson, RW
Acquired: Traded a '21 fourth-round pick to the Nashville Predators (10/10/2020)
Size: 6-foot-4, 204 pounds
Games Played: 306
PIM: 358
Hits: 646
Micheal Haley, LW
Acquired: Signed to a one-year, two-way contract in free agency
Size: 5-foot-11, 205 pounds
Games Played: 270
PIM: 687
Hits: 519
That's some serious sandpaper. With pesky forward Connor Brown returning on a three-year deal and young wrecking-ball Brady Tkachuk throwing his body around on the top line, there should be one imposing force on the ice at all times. While the jury is still out on how many more games they'll win this season, Ottawa won't be losing any without a fight.
3. Reinvigorate the Fanbase
This one could take some work. Senators fans were subject to scrutiny from the media and the team's owner alike for not selling out playoff games in 2017, but that stance has softened somewhat since then.
Owner Eugene Melnyk has drawn the ire of Ottawa's fanbase for years, but the unrest reached new heights recently. Plans for a new downtown arena fell through, Ottawa sold off nearly every member of their Eastern Conference finalist team after their playoff run in 2017 and tumbled to the bottom of the standings.
The tide may be turning, though. The Senators added a ton of talent in the draft, free agency and the trade market, upgrading their solid core of prospects while improving their ability to win now.
The franchise returned to it's roots by bringing back a modified logo similar to their original design, and their reverse retro jerseys were a big hit.
Melnyk also claimed a new arena will be built (near the current location, all but abandoning the previous plan to move closer to downtown) in the next five years.
But will new threads, an improved (but still flawed) roster and another promise of a new arena be enough to win back jaded fans? Probably not. There are steps the organization can take to get back in their good graces; how about reduced ticket prices when fans are finally allowed back in the seats? Maybe even ticket giveaways to deserving groups for games that don't sell out?
Extending the contracts of their best players when they reach their primes — to prove to the fans they are committed to winning — is out of reach in 2021, but that doesn't mean the relationship between team and consumer can't be improved right now. Here's hoping the Senators find new and creative ways to mend fences in 2021.
A New Chapter
As previously mentioned, the Senators have been stuck in a bit of a rut for years now, and renewed hope is common when improvement on paper seems obvious.
But somehow, this season just feels different. Maybe it's the unprecedented offseason spending, the nostalgic uniforms, or just a general relief that hockey is back despite challenging circumstances.
This is not the time for the franchise to get comfortable and celebrate their most successful offseason in years. 2021 offers the Senators a chance to make meaningful progress and solidify a foundation for sustained success — their New Year's resolutions should reflect the magnitude of that opportunity.
---
---