In this edition of Toronto Maple Leafs News & Rumors, I'll try to keep team fans up to date about how young prospect Topi Niemela is doing at the 2021 World Juniors Championship (WJC) in Edmonton. I'll also share that Maple Leafs player Kalle Kossila has cleared waivers and will likely continue to play in Germany for this season, rather than return to North America to play with the Toronto Marlies.
Related: Maple Leafs News & Rumors: Subban, Holl, Gauthier & More
Finally, I'll speculate about why Corey Perry signed with the Montreal Canadiens rather than with the Maple Leafs.
Item One: Maple Leafs' Prospect Topi Niemela on Two-Points-a-Game Pace at World Juniors
Topi Niemela and undefeated Team Finland will face off against Team Canada in a highly-anticipated match today. Maple Leafs defensive prospect Niemela has been on a high-scoring pace during his first three games of the 2021 IIHF World Junior Championship and has scored two goals and six points in those three games.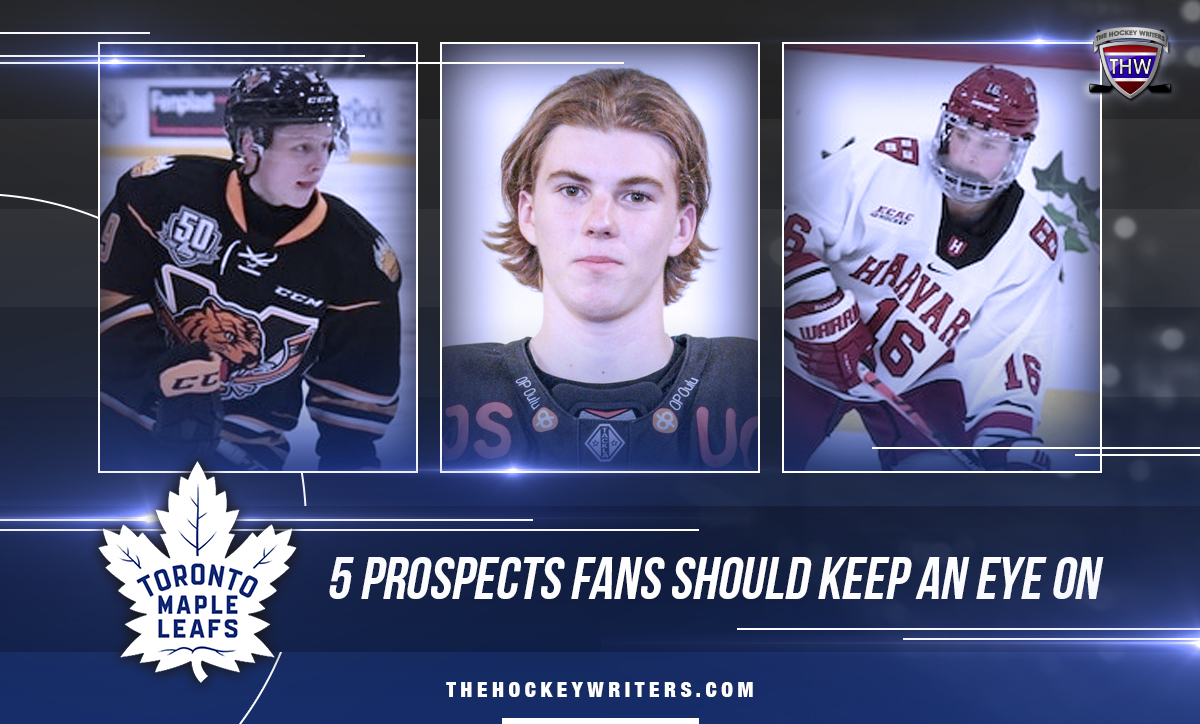 Niemala currently leads all defensemen in scoring at the WJC. The Maple Leafs picked the young Finnish defenseman 64th overall during the 2020 NHL Entry Draft.
Item Two: Kalle Kossila Passes Through Waivers and Will Stay in Germany
During this past week, the Maple Leafs Kalle Kossila was put on and cleared waivers. The 27-year-old Finnish center, Kossila scored three goals and three assists in 12 AHL games with the Marlies last season. He was loaned to EHC Red Bull Munchen of the Deutsche Eishockey Liga in early December and has played in three games for his German team.  
The Maple Leafs haven't made their plans clear for Kossila. Now that he has passed through waivers, he could stay in the DEL if the team desires. He's scored a goal and has added two assists in three games with his German team.
The NHL season is getting close to starting, and organizations are working to settle where all their players will be located. As it stands currently, any player who had to clear waivers if he were to play in the AHL now also must clear waivers if the organization wants him to play in Europe.
Item Three: Why Did Corey Perry Sign with the Montreal Canadiens?
It's hard to say if the Maple Leafs tried to sign Corey Perry. However, hockey writers seem now to be critiquing the organization for allowing Perry to be signed by long-time Original Six rival the Montreal Canadiens. My speculation is that as much as Perry – who's sort of a local lad from Peterborough – might have wanted to play for the Maple Leafs he also might have played out the season in his mind and have simply decided that the Canadiens were his better choice.
Sometimes, I believe the Maple Leafs don't always have the final say in who plays on the team – even if that person signs an exceedingly team-friendly contract. Insofar as I can imagine what a player such as Perry might be considering as he assesses his season's possibilities, somethings second place in one category is first place on another.
It seems as if Maple Leafs' fans believe the team had the final choice in Perry's signing and probably in most other contracts as well. From what I keep reading, those in Blue and White Nation seem to believe any player the Maple Leafs' organization wants to sign it can. I don't believe that's true.
Related: Let's Talk About the 2021 Metropolitan Riveters Captains
I have to ask myself what Perry saw as his potential season when he looked at and compared the two rosters. For an NHL player who's used to success and is probably even driven by it, when he looked ahead, what did he see as his realistic options? Where did it seem to him that he might have the biggest chance to make a contributing impact? My call is that he believed he had a better chance for a purposeful impact with the Canadiens than with the Maple Leafs.
There's no doubt Perry has created a game best suited for playoff hockey. Simply, he was a beast for the Dallas Stars and that team made it all the way to the Stanley Cup Finals. [Aside: why didn't the Stars sign him back?] Perry's time with the Stars was short, but his impact for the team was huge. No argument from anyone on that point, I would guess.
Given recent NHL and NHLPA negotiations to adapt roster sizes after agreeing to a return-to-play for a 2020-21 regular season, during a recent TSN interview on "That's Hockey" former NHL player Dave Poulin offered Perry some direct advice. Poulin clearly encouraged Perry to "Go home."
By going home, Poulin meant signing with the Maple Leafs. Specifically, Poulin said, "Join Jason Spezza and Joe Thornton and have some fun. They won't need you until the playoffs anyway."
At that point, Perry was as yet unsigned and Poulin's comment was strong support that Perry had great value for any playoff hopeful. However, Poulin also nuanced that Perry might not have a chance to play during the season because the Maple Leafs were already loaded with wingers. If I were Perry, I might have read the phrase "they won't need you until the playoffs" as "you won't be used until the playoffs."
If such were true, were I a player who loved to play, I would not have found that acceptable. I would want to play during the regular season as well as during the playoffs. Obviously, I have no specific insight about what happened, but if I were Perry and fresh off an extended postseason run, I would sign with the team where I had the best chance to play during both the regular season and the postseason. That would be the Canadiens.
Related: Top 10 Best Undrafted NHL Goalies
Given the numerous battles that will take place during an all-Canadian division (now named the North Division), the Maple Leafs and the Canadiens will play each other more than a few times. It now seems as if the 35-year-old Perry's grit and nastiness will bump directly into 32-year-old Wayne Simmonds' grit and nastiness. I also suspect there might be times when a Maple Leafs writer will lament that the team signed Simmonds over Perry.
However, such a comment seems based on what I think is a faulty assumption that the Maple Leafs could have actually signed Perry. That's an assumption that, when I look at the situation logically, I don't agree is correct. I think it's more likely that Perry assessed the situation and decided he would have a greater chance to play and contribute in Montreal than he would have in Toronto. Hence, that's where he signed.
What's Next for the Maple Leafs?
This is my first post in almost two weeks, and I wanted to take some personal space to say thank you to readers who wished me well during my hip-replacement surgery. I'm sure many of you have been through a process such as this before, and now I'm even more supportive of your own stories. I am slowly getting better, and this is my first post after my surgery.
Related: Maple Leafs News & Rumors: Timashov, Gauthier & Future Possibilities
I'm far from 100%, but I'm more cogent every day. I missed writing these posts about the Maple Leafs.
This is also the last post of the 2020 calendar year. I want to say Happy New Year to those who read my posts, and I look forward to another year of covering the Maple leaves for The Hockey Writers. Let's hope together this is a blessed 2021 for everyone.