In today's NHL rumors rundown, could Sidney Crosby request a trade to a Stanley Cup contender? One scribe said he wouldn't be surprised if the superstar wound up with a team like the Colorado Avalanche. Still with the Pittsburgh Penguins, did they talk to the Montreal Canadiens about a huge trade and is there interest in re-acquiring Marc-Andre Fleury? The Toronto Maple Leafs might still add a piece despite two important players returning to the lineup and the Edmonton Oilers might have gotten good news when it comes to Jesse Puljujarvi and his COVID-19 scare.
Is a Crosby Trade Actually Realistic?
Adrian Dater of Colorado Hockey Now cited NHL insider Darren Dreger who yesterday told TSN radio he wouldn't be surprised if Crosby advised the Penguins it would be alright to trade him to a Stanley Cup contender or a club on the rise. Dreger threw out the Avalanche and New York Rangers as two teams that might be part of that conversation.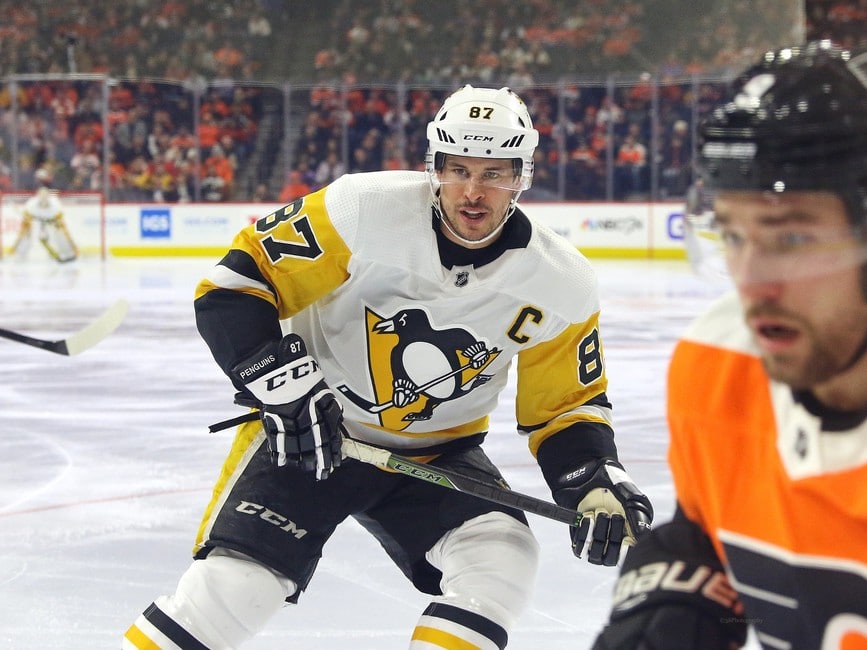 Dreger wondered if the veteran center might want his legacy to be, in part, one that included the Penguins being able to obtain the pieces they needed to properly rebuild. He said this is especially true if Crosby feels the team is not going to contend for a Stanley Cup. Dater writes:
Yesterday while doing a radio hit, TSN hockey insider Darren Dreger actually mentioned Sidney Crosby and the Avalanche in the same sentence, as "making sense" as a destination if the Penguins were to try and trade him.
Keep in mind, all of this was speculation on the part of Dreger and Dater said that the Avs shouldn't do a deal for Crosby if the Penguins want a good young prospect like Alex Newhook or are asking for Bowen Byram.
Related: Maple Leafs News & Rumors: Hyman, Tavares, Matthews & More
What About Crosby and the Canadiens?

Dan Kingerski of Pittsburgh Hockey Now noted there was a rumor soon after Jim Rutherford stepped down as general manager that Penguins co-owner Mario Lemieux and Montreal Canadiens GM Marc Bergevin discussed the possibility of a Crosby trade.

It's not clear how far those trade talks got but the report notes that Lemieux "snapped out of it". For what it's worth, Kingserski writes that a Penguins team source quickly shot down that rumor. Kingerski calls the Crosby chatter to Montreal "mostly ridiculous", but when he hears Dreger's take and that Crosby might want to help his current team by letting them trade him for younger pieces, it "doesn't sound insane in that context."
Penguins Tried to Re-Acquire Marc-Andre Fleury?
One of the rumors that does seem to have a bit more teeth to it than any Crosby trade is the talk that the Penguins tried to trade for Fleury while the team was in between full-time GMs. According to Bob McKenzie on NBCSN, the Penguins are interested in bringing back their former No. 1 netminder.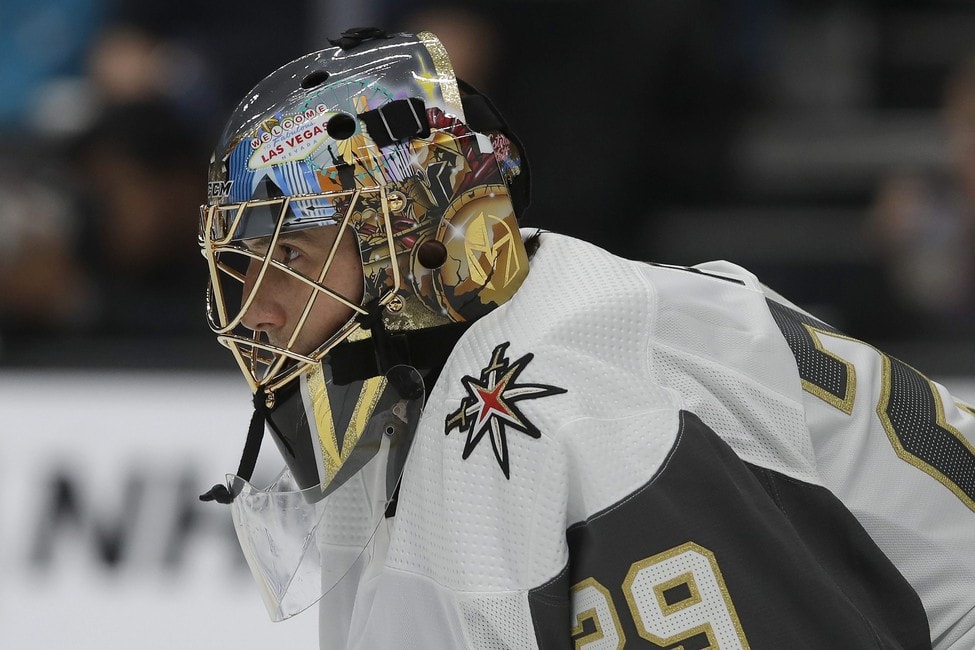 It sounds like both Jim Rutherford and interim GM Patrik Allvin reached out to the Vegas Golden Knights and "tried very hard," to get Fleury back in a Penguins uniform. Interestingly, reports are that Vegas had no interest, despite plenty of speculation that they tried to move Fleury this offseason when the team was tight for salary cap space and trying to sign Alex Pietrangelo.
It's understandable why the Golden Knights might not want to move Fleury now. The team is rolling along this season and the goaltender is 5-0-0 with a jaw-dropping 1.80 GAA, and a .920 save percentage.
Maple Leafs Still Looking to Add?
Dreger also stopped by as a guest on TSN 1050 and was asked about rumors the Maple Leafs might still be looking to add depth via trade. Considering Joe Thornton and Nick Robertson are close to returning, Dreger noted there is "zero panic on that bench or around the organization, or zero pressure to add a piece."
Still, it was noted GM Kyle Dubas may see it is his responsibility to add a piece to help the team continue playing strong hockey and that the Leafs see themselves as contenders. Dreger notes:
So if he's going to add, it's likely going to be up front or defensemen but only in the sense that they want to make sure that this team is as deep as you need to be to challenge for the Stanley Cup. It wouldn't be through a sense of urgency or neccessity."
Puljujarvi Needs One More Negative Test
The Oilers went through some drama on Thursday as Puljujarvi was entered into COVID-19 protocol after his first test came back with an "ambiguous result." He was left off the ice for the team practice and did not play versus the Canadiens. Mikko Koskinen (a close friend of Puljujarvi) was also pulled because the Oilers wanted to be extremely cautious. Both players tested negative yesterday.
If Puljujarvi has a third test come back negative, he'll be able to exit isolation and travel with the team again. There likely won't be an answer to this Friday as the team needs a couple of 24-hour windows for the results to come in. That said, it sounds like good news, or at least far less concerning than it was made out to be just 24 hours ago.
---
---
Catch up on all the latest NHL Rumors