What a summer for the Boston Bruins.
After following up the most remarkable regular season in NHL history with a first-round playoff exit, the Bruins had a bit of an exodus. David Krejci and Patrice Bergeron retired, Taylor Hall and Nick Foligno were traded, and Tyler Bertuzzi, Dmitry Orlov and Garnet Hathaway and Connor Clifton left via free agency. The team didn't come close to getting adequate replacements, with the biggest additions being James van Riemsdyk, Jesper Boqvist, Kevin Shattenkirk, Milan Lucic and Morgan Geekie.
Mix in the league's worst prospect pool, and expectations are much lower for the Bruins this year.
But one theme was clear as Boston kicked off training camp last week: opportunity. There's a couple of roster spots up for grabs, which could benefit Georgii Merkulov – the top scorer on the Providence Bruins last year.
A native of Ryazan, Russia, Merkulov came over to North America during the 2019-20 USHL season. He made an instant impact, earning himself a spot with Ohio State University for 2021-22. Merklulov said he didn't have many options as a foreign, aged-out player out of the USHL, but he knew the college route was where he needed to be to make a mark as an undrafted prospect.
It was a remarkable rookie season for Merkulov, who had just signed his first pro contract after only a year at Ohio State. Merkulov was one of the top college free agents in 2022 due to his instant success at an older freshman, but nobody was sure how he'd fare in the AHL. With 24 goals and 55 points, he was one of the most explosive forwards in the league, earning a spot on the AHL's all-rookie team.
"It was a great experience (playing in the AHL); you're playing with better players and older players and you learn a lot from the guys," Merkulov said. "I'm thankful to my teammates who played with me because they're sharing the experience with me."
Merkulov said he learned how to be a better defensive player in the AHL last season, something scouts agree with. The 22-year-old has always played a strong offensive game, immediately making an impact as an older rookie in Youngstown. He has hovered close to the point-per-game mark over his four years in North America, including as a pro rookie last season.
But his defensive game lacked in his draft year, and it was only marginally better in the NCAA. By the midpoint of 2022-23, Merkulov looked more comfortable chasing players around, getting involved around his own net and blocking shots. There's still room to improve, and he won't be a defensive forward in the NHL by any means, but Merkulov's game is significantly more rounded compared to his first training camp.
"He seemed to really figure the defensive game around December and just kept improving," a scout said. "It's not a strength by any means, but it's not a weakness anymore."
As for his strengths, Merkulov has a bullet for a release. He scored 11 goals on the power play, with his one-timer being his most dangerous asset. Merkulov is a solid setup man too, with his on-puck game looking NHL-ready. For a 5-foot-11 forward that can be beaten in physical battles, Merkulov puts quite a bit of power behind both shooting and moving the puck.
But if Merkulov cracks the NHL full-time, it must be in a scoring role. He lacks ideal size and doesn't have the speed to match it, either. It's almost like if he's going to make the team, you want to fight for the second right-wing spot, but Jake DeBrusk will have something to say about that. Some scouts think Merkulov would have no issue inserting himself into a top-six role with the Bruins if an injury arises.
With Geekie, Lucic and Boqvist, the team's biggest moves this summer were improving the team's depth. Merkulov has experience at both center and on the wing, so there's a bit of flexibility there. Consistency can be an issue for Merkulov, but the talent is prevalent almost every night.
For an inexpensive college free agent signing, there's a chance that Merkulov could end up becoming a diamond in the rough for the Bruins. Fabian Lysell, Brett Harrison and defenseman Mason Lohrei are all interesting prospects to watch as camp continues, but none can produce like Merkulov. He deserves a chance to stick with the big club.
"He just needs one chance to prove he can score at the NHL level," another scout added. "Because all he does is surprise people. And maybe he's not done just yet."
—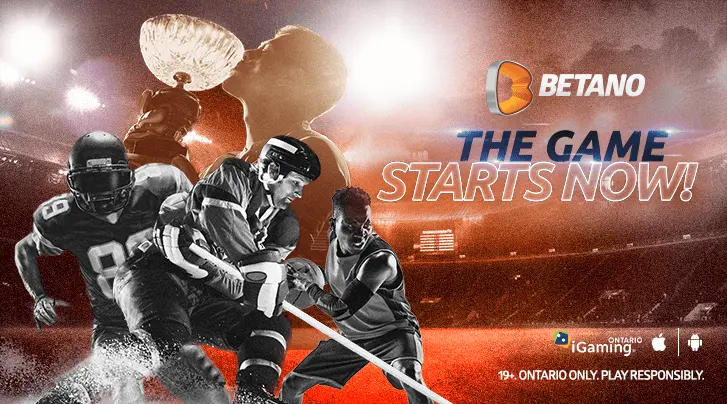 Discover Betano.ca – a premium Sports Betting and Online Casino experience. Offering numerous unique and dynamic betting options along with diverse digital and live casino games, Betano is where The Game Starts Now. 19+. Please play responsibly.
Recently by Steven Ellis